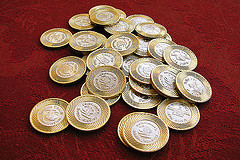 Image Credit: TTC Token by Pixeloflight on flikr
Project Date: 2012
Google Places API Developer Challenge Judge's Choice Award.
TTCPass.com Presentation
The TTCPass project goals was developed through 2012 to help Torontonians to find transit fare media through the city. Buying a transit pass or token is not the easiest thing in Toronto. The Toronto Transit Commission TTC makes them available through a network of partners (mainly convenience stores and TTC subway stations) to cover most of the city. The two limitations of this affiliation system are:
Not every shop advertises on the street that they sell TTC products, so you can be looking for tokens and walk right by a re-seller without knowing it,
Most locations do not carry all TTC products, or they can sell out quickly of weekly and monthly passes.
Torontonians were able to search for product in their neighborhood through the TTCPass website and update product avaibility.

See Christian Muise (the web developer of the project) video presentation for details.
Initial Project Objectives
This project was about:
Improving TTC user's experience when looking for tokens and passes,
Crowd-sourcing using a Data Management System (DMS).

Project Architecture
This project mixed both open data and crowd sourcing concepts. All data collected are free of access to anyone in both human readable format through the TTCPass website and machine readable format (through buzzdata interface and API)
TTC Pass relied on the crowd to control the data quality based on the assumption that the more people will use and update the data the more controled and accurate it will be. To reach the critical user mass for crowdsourcing to works, TTC Pass offered its data to any TTC related smartphone application so they can improve the user experience of their product. Thos offered two important advantages:
By getting on board existing application, TTC Pass will immediatly benefits from their user based and won't have to build its own.
All application will benefit from other user based as updates will be shared through a common data repository making TTC Pass a cross platform service.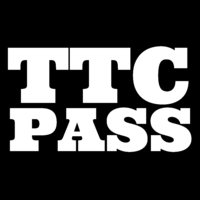 Project end
Early 2013, we decided to pull the plug off the project for three mains reasons:
Following a meeting in September with the TTC, we learned about the forthcoming release of the Presto Cardas an unique electronique transit pass replacing current tokens and passes. This has been followed by public annoucement in December 2012.
Following the announcement of the release of the presto card, the interest in the TTC application developer community went down as this project was only viable in short / medium terms
Buzzdata, the Data Management System support TTC Pass pivot toward a new business model and product with the release of lookbookhq.com

Ressources
Related links:
the article from Christian Muise the developer of ttcpass.com

The initial dataset hasTTC Pass has been build using:
TTC website ( initial list of resellers and product availability at TTC stations )
Wikipedia (station coordinate and address)
You and anyone who updated this dataset using one of the partner application.