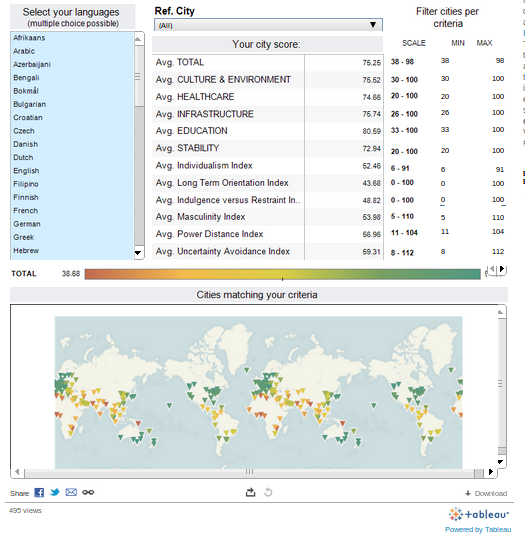 Project Date: 2012
Short listed in the 10 best submission for the Economist Intelligence Unit, Best City Contest 2012 organized with BuzzData using a Tableau Public interactive dashboard.
Concept
I made the assumption that we all have different expectations from the city we live in (foster a career, raising kids, meetings new people and culture) and build an interface letting anyone select which criteria matters and how to used it.
For this submission I crossed the data set from Economist Intelligence Unit with Hosftede cultural dimension.
Tools used
google refine for data cleaning and reconciliation (using Freebase)
Replace Pioneer  for batch edition
Tableau Public Software for visualization